Important information: The "Ultimate" and "Ultimate Connect" are two different products. The Connect version has an integrated bluetooth module but NO switches inside. The Ultimate Connect is not available for all vehicles. If it is not shown on the website it is not available.
Should I order the Ultimate or Ultimate Connect?
Both modules produce the same engine power
Only the Ultimate can be migrated to a new vehicle. The Connect can NOT.
The Connect needs a smartphone OR tablet to load pre-configured settings during first installation.

Supported smartphones/tablets:
Apple
The RaceChip app is compatible with all Apple smartphones and tablets supporting Bluetooth 4.0 and running iOS 7.0 or later.

Android
The RaceChip app is compatible with smartphones supporting Bluetooth 4.0 and running Android 4.3 (Jelly Bean) or later.

Because of various specifications among Android smartphone makers, the RaceChip Ultimate Connect CANNOT be paired with the RaceChip app for the following devices:
HTC and Sony devices running Android 5.0 (Lollipop)
HTC and Samsung devices running Android 6.0 (Marshmallow)
Android 7.0 limited support. May not work yet.
The Ultimate can be fine tuned at home as it has switches inside. The Ultimate Connect has pre-set configurations and does NOT allow further fine tuning.
In the case of BMW and VW engines there are cases where not all engines will work with the Ultimate Connect even if they are listed as supported. Example: BMW 535i uses two different plug versions. If you have not contacted us prior to ordering then we will send you a document after you placed the order. This document will show pictures of the two plug versions and if your vehicle uses the unsupported plug then we can convert the order into a normal Ultimate. The Ultimate is always supported.
If unsure if Ultimate or Ultimate Connect please order the regular Ultimate as this affords the most flexibility and saves you a few dollars.
Note:
ONLY
ordering directly from
www.racechipusa.com
or our
Amazon store
will provide you with:
Free shipping from our US warehouse
No customs fees
US support Monday – Sunday (We cannot support units that were not purchased through one of the above channels for technical reasons)
Lifetime warranty



Available with Ultimate Connect

Android App on Google Play

iOS App in App Store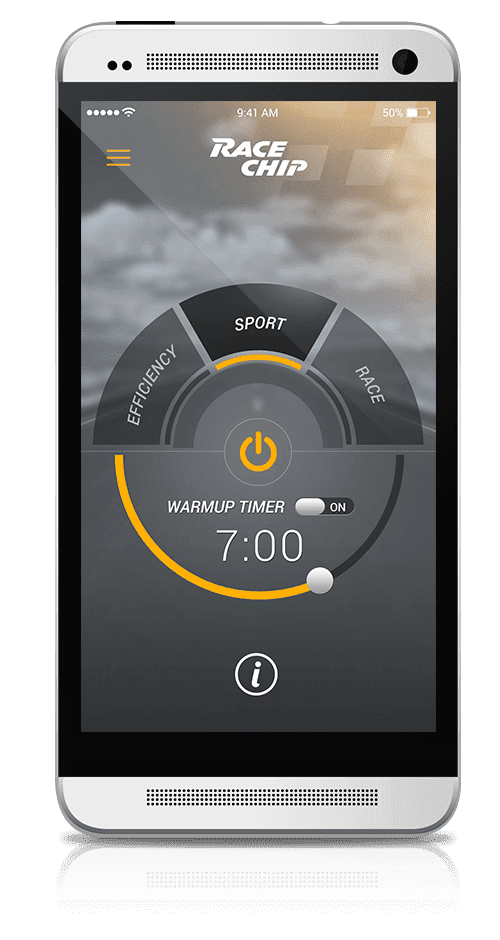 An app ahead with RaceChip
The future of chip tuning
As innovation leader in the field of chip tuning, RaceChip has developed a Smartphone app that enables you to communicate via Bluetooth with your performance chip. Thus, you're able to customize your car's performance characteristics like never before.
Downloading, testing and using the RaceChip app is free of charge.
Make use of this amazing extra feature by adding the Smartphone Connect feature for just 30 $ to the RaceChip Ultimate. If available, the Ultimate Connect will be listed as separate option.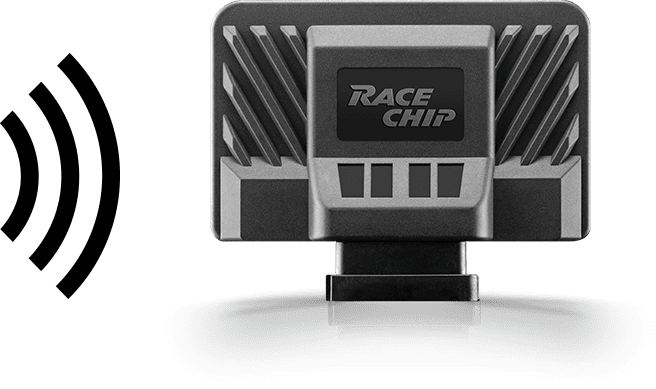 Important features of the RaceChip App
Choose From 3 Performance Levels
Use the RaceChip app to adjust the increased power according to your needs in various driving situations. With your smartphone, you can switch between three performance levels, which are specifically customized for your engine: Efficiency, Sport and Race. From gliding around bends in Efficiency mode to enjoying the maximum power boost in Race mode – The RaceChip app and Ultimate Connect always allow you to set your car's performance mode.
Easy reset to series condition
The RaceChip App allows you to restore your car to its original series condition via your smartphone at any time. We have to admit: those who have experienced the boosted performance of RaceChip will rarely use this function.
Warm-up Timer
The integrated warm-up timer allows you to set a warm-up phase for your engine before releasing the performance upgrade through Ultimate Connect. This helps you to ensure that your engine tuning only generates more power once the engine has reached operating temperature.
Comprehensive support
The RaceChip app helps you to utilize our know-how. If you wish to change the settings of the tuning software specially customized for your car, the new settings are loaded via update to the app and are then transferred to the Ultimate Connect. What was previously impossible is now very simple – you just tune up your tuning box.
Automatic updates
You will always have the latest and best software version on your RaceChip.
Useful extra features
The app automatically downloads car-specific data from RaceChip servers and saves them on your smartphone. You can also create a personal car profile.
Performance on demand
Efficiency, Sport and Race – The right solution for every situation
Ultimate Connect controls your engine's performance enhancement, and you control Ultimate Connect. With the RaceChip app you can easily choose from three different performance levels at any time – Efficiency, Sport and Race. Because driving enthusiasm also thrives on variety, from sublime cruising to testing out limits.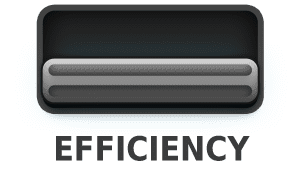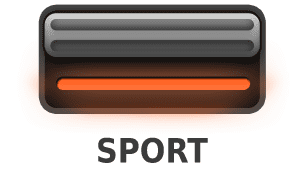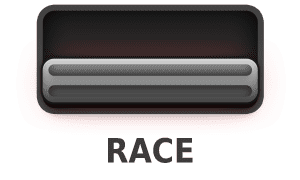 Example using the performance data of a BMW 730d measured on the dyno.
The app with built-in VIP service
Benefit from new support options with the RaceChip app
The RaceChip app will thrill you with a driving experience – and not to mention the customer support.
Use the option to directly install automatic updates of your optimization software. This way, you'll always have the latest version. The chip tuning software is shipped pre-programmed with settings that are specifically designed for your car.
Advanced troubleshooting through the app with our support
At RaceChip, our mission of enhanced performance also applies to holistic service.
+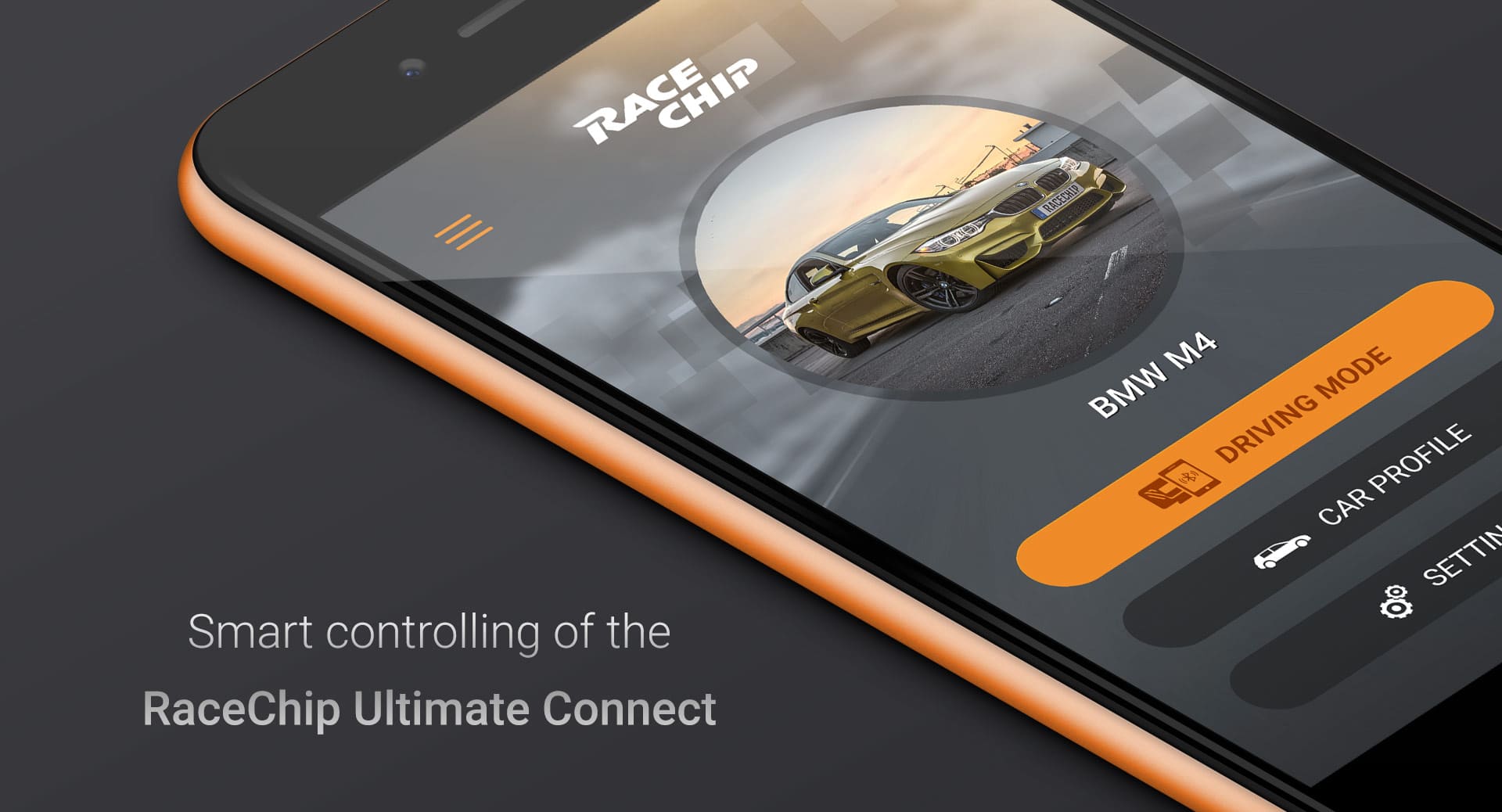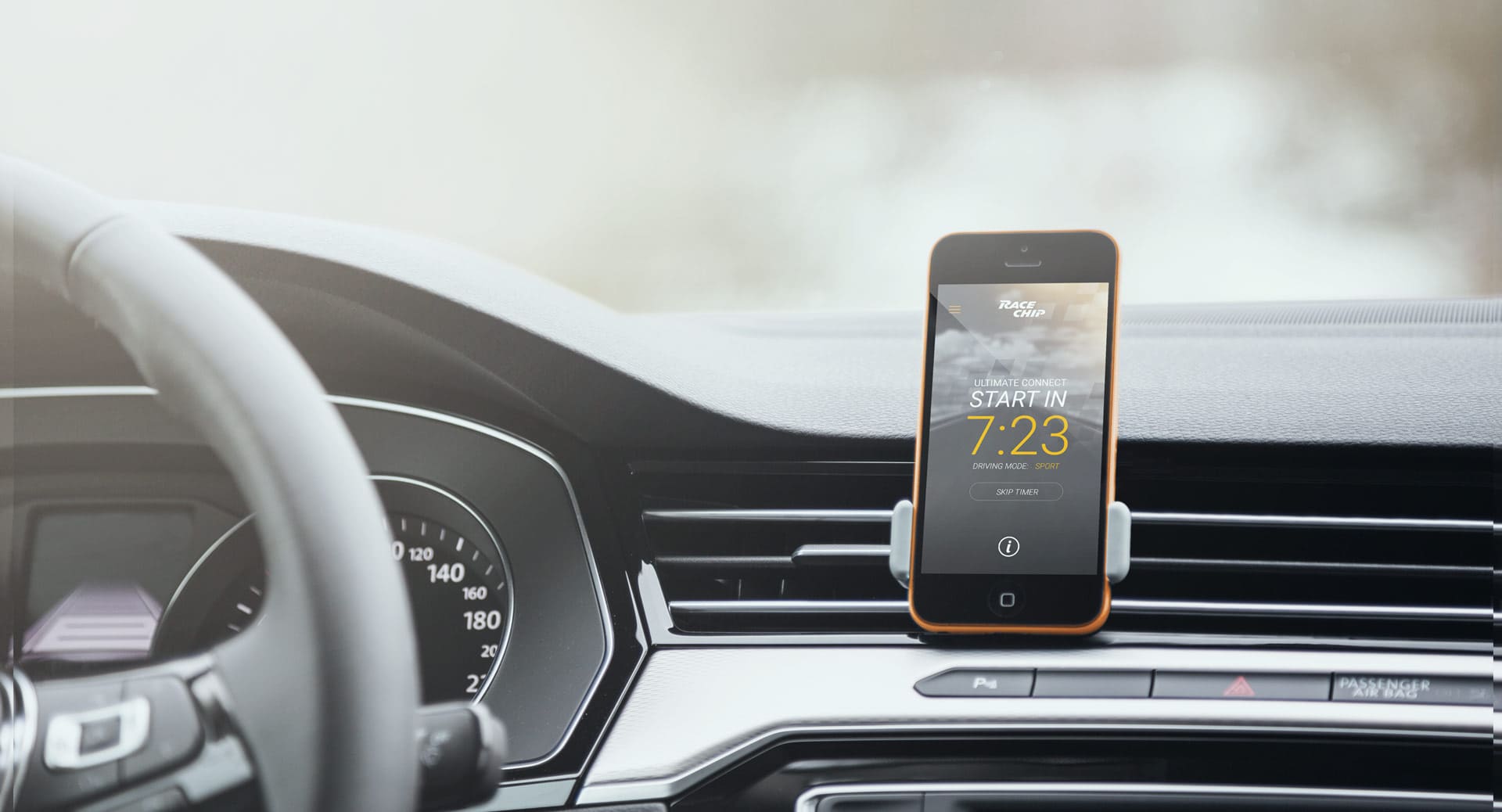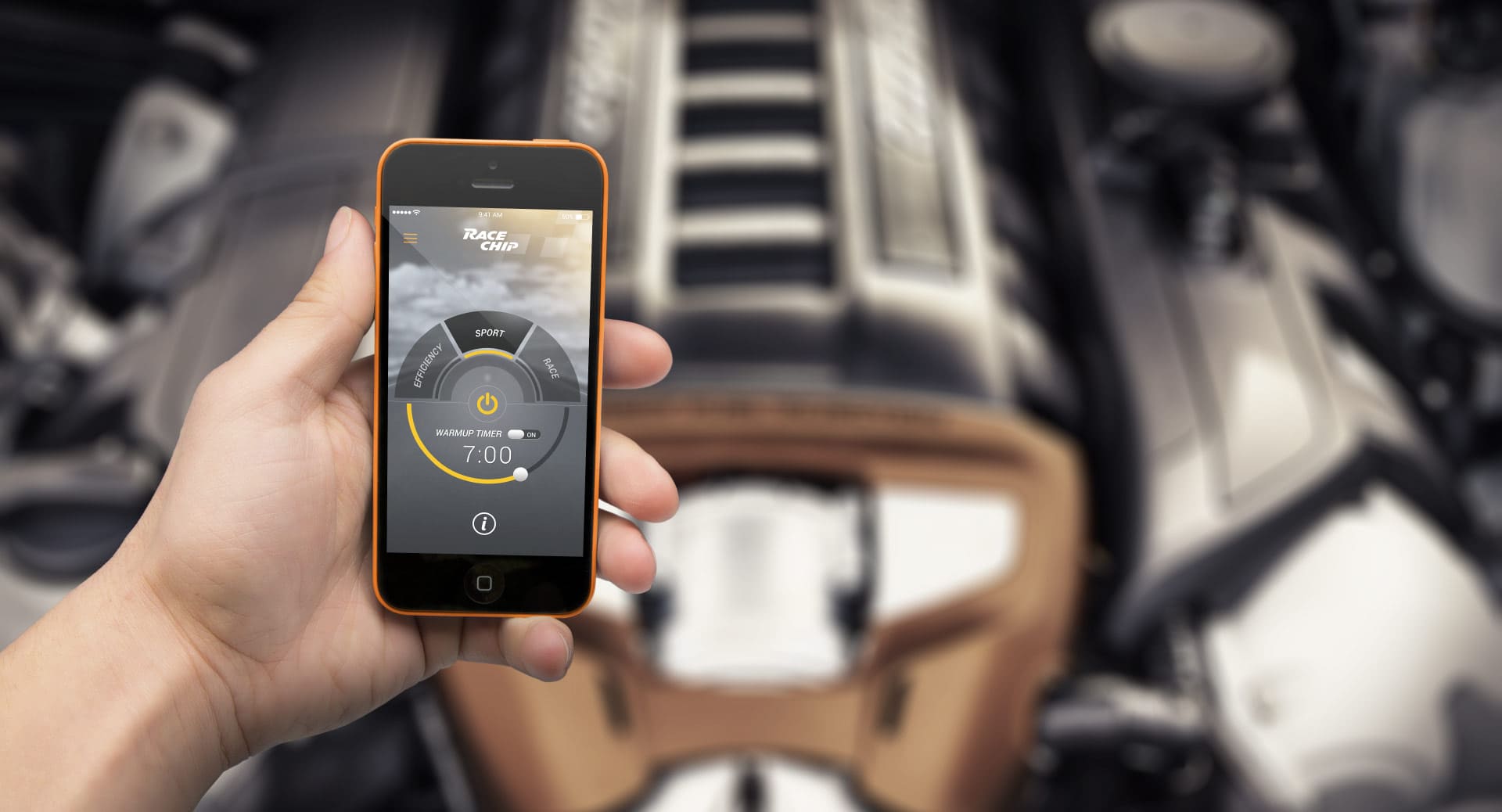 RaceChip Ultimate
Connect
for your
All advantages of performance tuning combined: The RaceChip Ultimate with the smartphone Connect feature, is our latest product that promises the perfect driving experience and moves chip tuning to the next level. Ease of use and performance tuning customization like never before.